Water-saving strategies such as low-flow fixtures have become a vital tool in the conservation movement. But like many advances, even positive changes such as water-use reduction can have unintended consequences. Lower water flow rates mean water is staying in pipes three to four times longer, and longer stagnation times can cause chlorine residuals to dissipate; without chlorine residuals, biofilm growth can occur, serving as a safe harbor for bacteria such as legionella, pseudomonas, E.coli, and other coliforms.
Corzan® Piping Systems offer the best solution to avoiding the health risks of biofilm. The pipes can withstand the super-chlorinated water at temperatures up to 200 degrees Fahrenheit required for biofilm remediation, unlike PEX, which is not recommended for use with chlorinated water above 140 degrees Fahrenheit, which can cause rapid corrosion of the material.
Chemical Leaching
Plumbing products must meet a variety of federal and state drinking water quality standards, and Corzan is tested and approved per NSF/ANSI 61 to protect against water contamination. Not all plumbing materials can guarantee compliance with these Federal and State water standards under all conditions. For example, in soft water (pH below 6.5), copper piping may leach metallic contaminants above the recommended limit for safe drinking water.
Corzan Piping Systems are routinely tested to the highest standards for water quality. They fully complies with NSF 61, NSF 14 and will not cause the water to fail other state-level drinking water regulations under typical water conditions.
Chemical Permeation
Some common plumbing systems are subject to chemical permeation, meaning contaminants coming in contact with the outside of the pipe may be transmitted through the pipe wall leading to water contamination. Corzan has superior permeation resistance, and is backed by the FBC System Compatible program to assist manufacturers of ancillary products in determining their product's chemical compatibility with Corzan Piping Systems.
Related Articles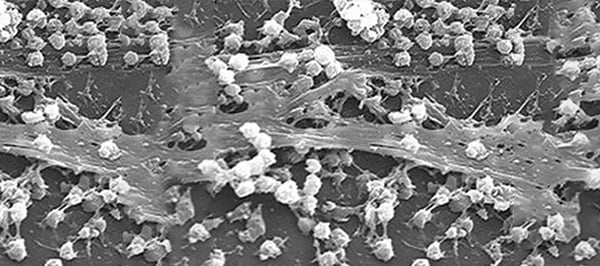 Factors to Consider as Legionella Outbreaks Continue
Legionella is a naturally occurring waterborne bacteria that multiplies in biofilm at various common temperatures of plumbing systems.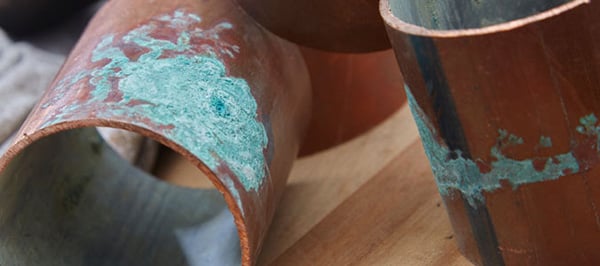 Lead & Copper Contamination Plaguing Detroit Schools
Copper piping is a go-to material for many plumbers and builders. But before specifying, it's important to consider the health aspects of each piping system.